Transvaginal Mesh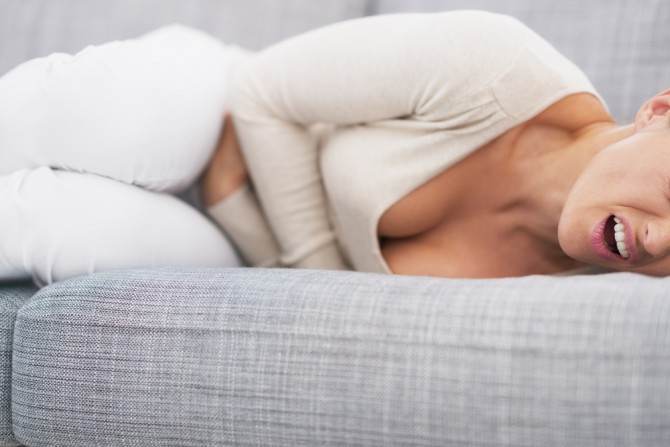 Transvaginal mesh is surgical mesh used to correct pelvic organ prolapse (POP) and stress urinary incontinence (SUI)—conditions which usually occur in women after a hysterectomy, menopause or childbirth. POP is an issue that occurs when a woman's pelvic muscles weaken and the pelvic organs drop into the vagina. Transvaginal mesh is made out of a practice called polypropylene, and the term "transvaginal" refers to the type of surgical technique used to implant the mesh. Doctors can surgically place the mesh transvaginally or abdominally, but inserting the mesh through the vagina is a quicker, easier and less invasive.
Transvaginal mesh has been linked to serious complications, including infection, erosion of the vaginal tissues and organ perforation. According to the FDA, the transvaginal placement of the surgical mesh may put women at a greater risk for POP mesh complications than other surgical options. In addition, the agency claims that with the exposure to greater risk comes no indication of greater clinical benefit in women electing to undergo pelvic organ prolapse repair surgery transvaginally.
At one point, almost 40 companies were manufacturing close to 100 different vaginal mesh products, including:
Johnson & Johnson manufactured the Gynecare Prolift Kit, Gynecare TVT Secur,Gynecare Prosima Pelvic Floor Repair System, Gynecare Prolift + M kit
Bard Medical manufacturer created the Alyte Y-Mesh Graft, Avaulta Solo Anterior and Posterior, Avaulta Plus Anterior and Posterior, Pelvicol Acellular Collagen Matrix, Pelvisoft BioMesh, Pelvitex, and Faslata Allograft.
Endo Pharmaceuticals/American Medical Systems manufactured Apogee, Perigee, Elivate Anterior and Posterior Repair, InteXen, Interpro, The Straight-In, IntePro, and Elevate with Intexen LP.
Boston Scientific manufactured the Pinnacle Pelvic Floor Repair Kit, Uphold Vaginal Support System, Polyform Synthetic Mesh, Uphold and Arise.
While those are some of the main manufacturers, many other medical device manufacturers also made transvaginal mesh as well including Organogenesis, Pegasus Biologics, Prosurg, RTI Biologics, Tyco Healthcare, Covidien, Mentor, Sofradim, PM Devices, Serica Technologies, Inc., Surgicraft.
The FDA released a safety communication in 2008 that alerted the public to issues with the transvaginal placement of surgical mesh. The agency claimed that in the three years prior, it has received more than 1,000 reports of mesh complications from nine different manufacturers. Since then, the number of complications reported to the FDA has increased. From 2008-2010, the agency received five times more adverse reports than were seen between 2005 and 2007.
On July 13, 2011, the FDA announced that patients undergoing pelvic organ prolapse repair with a surgical mesh may be at a greater risk for mesh complications than women pursuing other surgical treatments. Because the manufacturers of transvaginal meshes failed to warn patients and doctors about this increased risk, women and their doctors were not adequately informed about the risks they were undertaking
Some of the injuries and side effects related to the mesh inserted to correct pelvic prolapse repair and transvaginal mesh surgery include:
Mesh erosion
Infection
Bleeding
Pain during sex
Urinary problems
Discomfort
Vaginal scarring
Information came too late for thousands of women who received transvaginal mesh. Nearly 70,000 lawsuits filed by women injured by mesh are pending in the U.S. District Court for the Southern District of West Virginia. Additional lawsuits are pending in state courts.
If you or a loved one has suffered an injury from the surgical mesh being implanted transvaginally in order to correct pelvic organ prolapse or stress urinary incontinence, and have had to revision surgery or have been advised by your physician to have revision surgery, the attorneys associated with Jacoby & Meyers can help you receive compensation for your damages. Our lawyers can review the facts of your case to determine whether you have a valid claim.
Please contact the Jacoby & Meyers defective products attorneys today to schedule your free initial consultation.
Free Consultation
Contact Jacoby & Meyers
Dangerous Drug Lawyers
Call us Today 800-977-5614

Dangerous Drugs Listing


Drug Black Box Warnings

Side Effects Directory