Benicar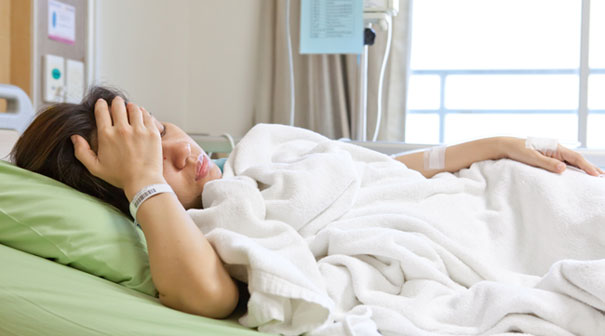 Benicar (olmesartan medoxomil) is a prescription drug developed by Japanese drug maker Daiichi Sankyo, Inc. It was approved for use in the United States by the Food and Drug Administration (FDA) in 2002. Benicar is commonly prescribed to control high blood pressure by relaxing the blood vessels which lowers the pressure on the vessel walls. Approximately 10.6 million patients filled prescriptions for Benicar in the U.S. in 2012.
Benicar has a number of side effects that have caused severe injuries. These include a condition called sprue-like enteropathy (which essentially can mimic celiac disease) and villous atrophy.
Sprue-like enteropathy has the following symptoms – severe, chronic diarrhea, malnutrition and significant weight loss. The long-term effects of sprue-like enteropathy are damage to the gastrointestinal tract. This condition can manifest upon either immediate or prolonged usage.
Villous atrophy is marked by the erosion of the villi that line intestinal walls. This prevents the villi from absorbing nutrients which causes malnutrition.
In June 2012, the Mayo Clinic released research data that linked Benicar to sprue-like enteropathy. In May 2013, additional research was released identifying Benicar as a cause of villous atrophy.
In July 2013, the FDA issued warnings regarding sprue-like enteropathy and villous atrophy in July of 2013, and required Daiichi Sankyo, Inc. to include warnings regarding these severe side effects on the Benicar label. Prior warnings mentioned the risk of diarrhea.
There are presently numerous actions pending against Daiichi Sankyo, Inc. for its failure to warn about the dangerous side effects of Benicar. The actions claim that Daiichi Sankyo promoted and sold this defective and unreasonably dangerous product to consumers, without providing adequate warnings and disclosures to doctors or consumers. The lawsuits also allege that Daiichi Sankyo, Inc. inadequately tested Benicar before selling it to consumers and knowingly created and sold a dangerous product while maliciously and negligently disregarding the rights of others.
If you or a loved one has suffered from the adverse effects of Benicar, you may want to consult with an attorney who is highly experienced in pharmaceutical injury laws. Jacoby & Meyers attorneys are highly experienced in successfully pursuing pharmaceutical injuries to the fullest extent of the law and winning the compensation you deserve to compensate you for your losses. Please contact our defective drug lawyers today to schedule your private, no-cost consultation. Jacoby & Meyers has offices nationwide.
Free Consultation
Contact Jacoby & Meyers
Dangerous Drug Lawyers
Call us Today 800-977-5614

Dangerous Drugs Listing


Drug Black Box Warnings

Side Effects Directory