TransVaginal Mesh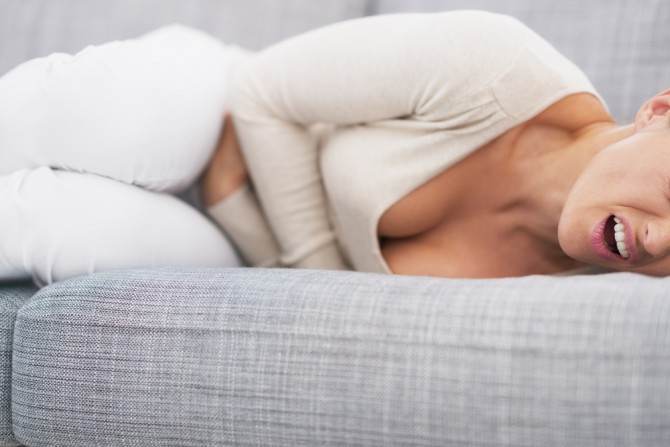 Women who suffer from prolapsed bladder often get corrective surgery to move the bladder back into place. Many doctors use transvaginal mesh to support the bladder after they position it correctly. This thick mesh stops the bladder from falling back into the vaginal cavity. However, the mesh can cause serious infections and other complications. Common side effects of using the mesh include:
Infection
Bleeding
Pain while having sex
Urination difficulties
Protusion Through The Vaginal Wall
One serious complication of using transvaginal mesh is that the mesh sometimes protudes through the vaginal wall. If this happens, the patient feels pain while urinating or having sex. She will also be able to feel the mesh inside her vagina.
Protusion is a potentially dangerous complication; the mesh is not supposed to be in the vaginal cavity and can cause infections. Women who have this problem may also have painful cramps in the vagina, either when going about their daily activities or when engaging in sexual intercourse. These cramps are severe enough to wake some women from their sleep and cause general discomfort.
Correction of Problems
If a woman develops an infection, the mesh protudes through the vaginal wall or any other serious side effect occurs, the woman may have to have additional surgery in order to correct the problem. Having additional surgery increases the woman's risks for future health problems. All surgeries carry with them a risk of bleeding or infection; having two surgeries in the same area increases this risk. Even if the second surgery doesn't cause complications, it does cause the woman to have to take extra time away from work and family and spend extra time in bed recovering from the surgery.
Legal Issues
The FDA has been in process of re-evaluating its position on transvaginal mesh for the last two years. In July 2011, the FDA issued an advisory stating that infections and other complications of transvaginal mesh surgery were more common than it previously believed. As of 2012, the FDA is continuing to evaluate mesh's use and is considering labeling it as a highly risky medical device.
Patients who suffer from complications after having transvaginal mesh surgery often sue for pain and suffering and medical expenses. Many lawsuits focus on the fact that transvaginal mesh producers don't issue strong warning labels with the mesh. Patients are not always aware of the dangers inherent in using mesh in their surgeries; many patients sue after they experience side effects and discover that these side effects are common in mesh patients.
Experienced Medical Injury Attorneys
The defective drug attorneys at Jacoby & Meyers can help you receive compensation for injuries caused as a result of TransVaginal Mesh. Our lawyers have handled many defective drug lawsuits in the past, and we have the experience and resources needed to help you achieve a favorable outcome for your claim.
Pharmaceutical companies will employ a team of high powered lawyers to try and reduce the amount of money they will have to pay out in compensation for your claim. You will need the help of a law firm that can match the resources and experience of the pharmaceutical company's legal team. As a large law firm with offices across the nation, Jacoby & Meyers has the experience and resources needed to take on large pharmaceutical companies.
If you have a TransVaginal Mesh claim, please contact our defective drug lawyers today to schedule your free initial consultation. We have offices nationwide.
Free Consultation
Contact Jacoby & Meyers
Dangerous Drug Lawyers
Call us Today 800-977-5614

Dangerous Drugs Listing


Drug Black Box Warnings

Side Effects Directory